Costa Mesa Pro Landscapers Services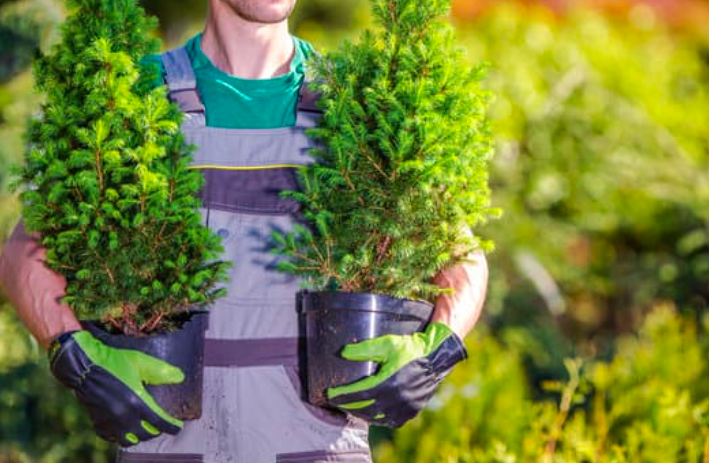 Are you looking for landscaping services in Costa Mesa? Well, look no further than Costa Mesa Pro Landscapers! We provide landscaping maintenance and landscaping installation to the residents of the city. Our landscapers are always happy to help with your landscaping needs and can offer a variety of services to meet your specific needs. Whether you need a new lawn or just want some plants added around your house, we have what you're looking for. No matter what type of work it is, call us today at (714) 613-8566!
Our Services
Sod Lawn
Sod lawns are one of the most popular options for homeowners in Costa Mesa because they require less maintenance, water, and time than traditional lawns. Sod is an excellent choice for those who want to enjoy their backyard without the hassle of mowing or watering. Get yours now!
Planting
Plants are a great landscaping option for those who love landscaping but don't have the time to keep up with it. If you want something that will look wonderful year-round, then planting is your best choice! It's also a great idea if you're looking for more privacy in your backyard or on an empty lot.
Automatic Sprinkler System / Drip Systems
An automatic sprinkler system is a landscaping installation service that uses an irrigation system to water your lawn or garden. These systems are excellent for those who want their yard to be green and lush but aren't able to spend much time taking care of it. Drip systems are similar in the sense that they're made up of small pipes that run along the base of landscaping plants. They're also both an easy and efficient solution for anyone who wants to enjoy their landscaping without having to worry about it!
Low Voltage Outdoor Lighting
Outdoor lighting is a landscaping installation service that uses solar-powered landscaping lights, LED lights, or low voltage landscaping. These are great for anyone who wants to enjoy their backyard at night without having to worry about tripping over lawn furniture in the dark!
Water Conserving Irrigation System
A water-conserving irrigation system can reduce the amount of water you use on your lawn and garden. This means less time spent watering and more money saved on utility bills. Contact us for a consultation to find out if this is the right option for you!
Drought Tolerant Landscaping Design
A drought-tolerant landscaping design is an attractive, low-maintenance option for homeowners in the Costa Mesa area. The Costa Mesa Pro Landscapers team will work with you to select plants that are appropriate to your water needs and budget.
Landscape Planning and Design
A landscaping installation and design service is the perfect landscaping idea for those who want their landscaping to be unique. Our team can work with you to plan out your entire landscape from start to finish, or we can simply create a new masterpiece in an empty lot!
Bush Trimming
Trimming bushes and trees is a task that most people dread. It's often the last thing they want to do, but it has to be done on occasion. If you're looking for someone to come out and trim your bush or tree, we can help! We have been in business for years and our company offers free estimates as well as references from happy customers.
Landscaping
Our team is experts in landscaping installation and landscaping services. We offer a variety of landscaping ideas such as mulch, sod lawns, and plants to help you get started on your landscaping project!
Weekly Gardening
There is nothing more frustrating than spending hours weeding, watering, and planting your garden only to have it die. With a weekly gardening service from Costa Mesa Pro Landscapers, you can spend more time relaxing on the patio with friends and family rather than stressing over your plants. 
Concrete/Flagstones/Paving Stones
Paving stones are an excellent way to spruce up your home's yard or patio. They come in many different colors and textures, so you can find the perfect one for your needs. Factors like how often it will be walked on, whether children will be playing on it, and what type of plantings surround the stone should all be taken into account when deciding which paving stone is right for you!
Contact Costa Mesa Pro Landscapers
If you're looking for landscaping services in Costa Mesa, CA, call us today at (714) 613-8566! We can help you select the perfect landscaping idea and assist with installation. We guarantee that you'll be satisfied with the landscaping we provide and that our prices will fit right into your budget!