Costa Mesa Waterscape Contractor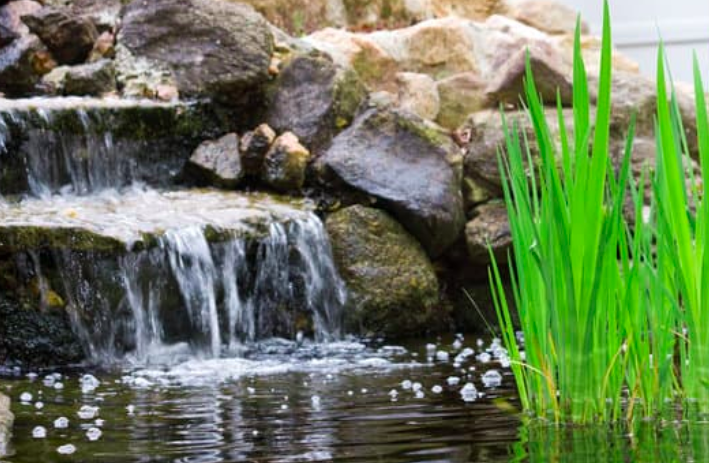 Costa Mesa Pro Landscapers waterscape contractor services are available in Costa Mesa, CA. Waterscapes are the perfect way to add beauty and tranquility to any outdoor living space. Whether you have a small patio or an expansive estate, waterscape can accentuate your property's natural beauty with waterfalls, fountains, ponds, and more. The team of professionals at Costa Mesa Pro Landscapers will work with you one-on-one to turn your vision into reality!
Call us at (714) 613-8566 or message us through the contact form on this page to get free estimates.
About Costa Mesa Pro Landscapers
A landscape is more than just plants and bushes; it's an extension of your home. A properly landscaped yard will not only make your property more aesthetically pleasing but can also boost its value. Trust the professionals at Costa Mesa Pro Landscapers to turn a backyard into a true paradise! 
We specialize in designing and installing water features for any budget, from small fountains to elaborate ponds with running waterfalls. We install fire pits and outdoor kitchens as well, so you can enjoy cooking on a grill or roasting marshmallows around the campfire all year long. No matter what type of design services you need, our experts are here to help.
Contact us today at (714) 613-8566 for a free estimate with one of our designers.
About Waterscape
Waterscape is a niche segment of the landscape market that focuses on creating outdoor living spaces around water features such as ponds, streams, and waterfalls. Waterscape is a discipline within landscaping that requires extensive knowledge in stonework and aquatic life to create aesthetically pleasing waterscapes.
Waterscape Services We Offer
Waterfalls
Waterfalls is a waterscape design that uses a stream of water to create the effect of cascading down over rocks or some other structure. It can be as small as a bubbling brook, but it doesn't have to be! Waterfalls are one of our most popular waterscapes because it brings tranquility and beauty into any space.
Ponds with Fountains
A pond with a fountain is an example of using moving bodies of water in your waterscape designs. Ponds without fountains are beautiful on their own, but adding features such as bubbling rocks or even geysers takes things up a notch! We'll work closely with you throughout this process so we can bring your vision for how you want the final product to look to life.
Lakes & Streams
Other examples of waterscaping include lakes and streams where there isn't any running water on an active basis—something more static like a still lake or small stream is just as beautiful. One thing that makes them stand out from other waterscapes is their permanence; these types of waterscapes are meant to last for years and become a permanent fixture in your property.
Waterfalls, fountains, ponds with fountains, lakes & streams – Costa Mesa waterscape contractor services can turn any outdoor space into an oasis! Whether you need waterscape design or installation was done on your property or as part of a larger landscaping project at one of the properties we manage, Costa Mesa Pro Landscapers is ready to take it from conception to completion. Schedule a free estimate today by calling us at (714) 613-8566 or reaching out through the contact form on this page.
Contact Us Today For Your Free Estimate
Costa Mesa Pro Landscaper's waterscape contractor service will make sure that your backyard oasis will be the envy of everyone in your neighborhood! Contact Costa Mesa Pro Landscapers today at (714) 613-8566 for waterscape design services or to discuss waterscape installation with one of our experts.